Packing System
ONGOAL automatic packaging solutions include small bag packing machine and bulk bag packing machine, which have the advantages of less dust leakage and higher weighing accuracy, etc.

Integrated design of dust collector for better dust removal effect and anti-blocking

With automatic bag decoupling design

C3 packaging measurement accuracy

Integrated vertical cantilever design with feeding, dust removal, weighing, tapping and rechecking in one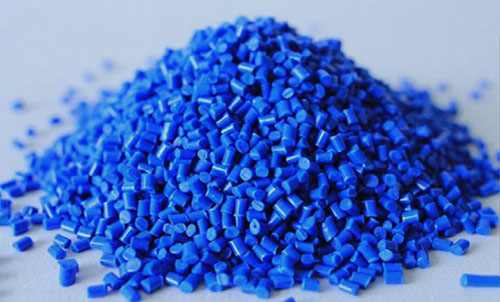 Modified Plastics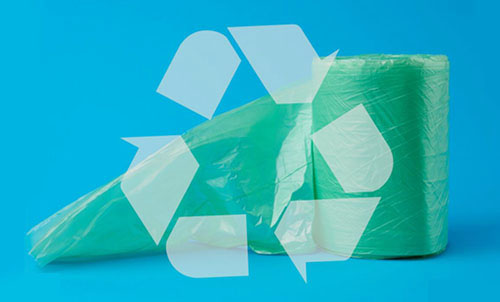 Degradable Plastics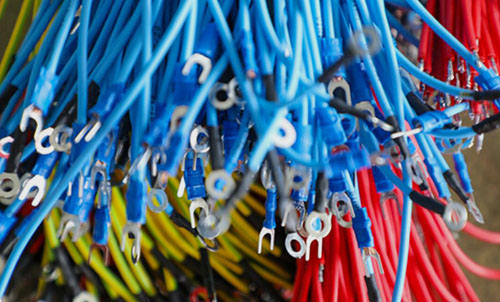 Wire & Cable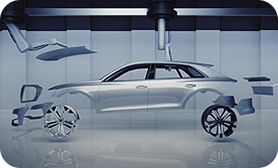 Fine Chemical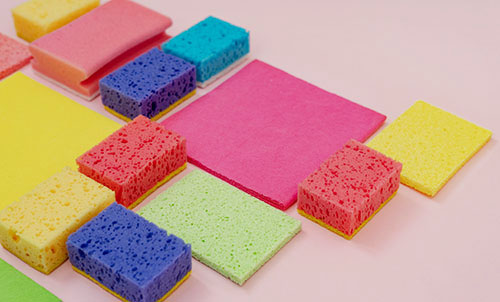 Polyurethane Products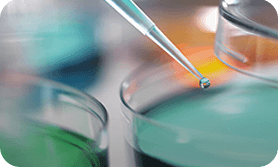 Chemical Auxiliary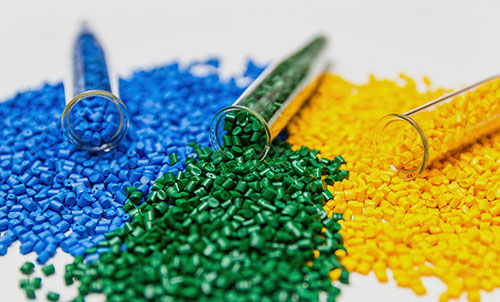 Polymer Materials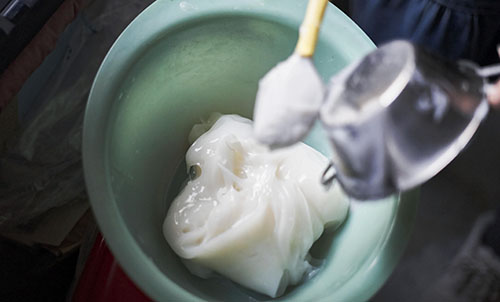 Adhesive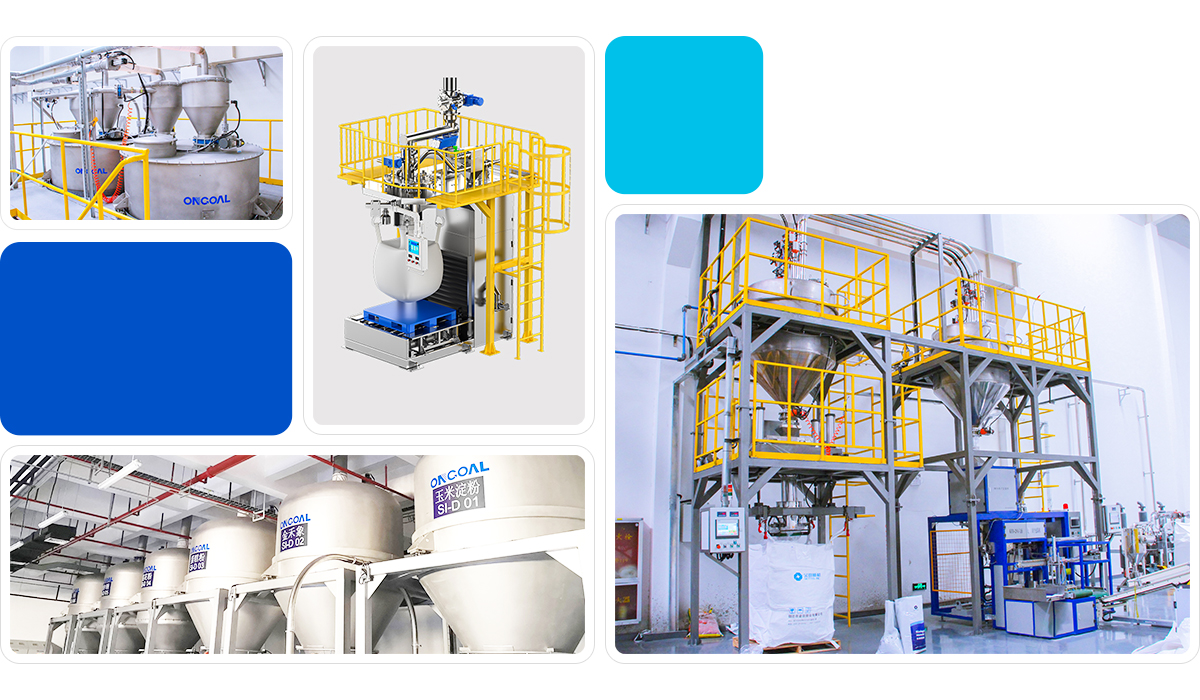 Project examples of pneumatic conveying systems for nylon materials in Anqing
Anqing * * Nylon Materials Technology Co. , Ltd. produce biaxially oriented polyamide (BOPA) film, with a registered capital of RMB 230 million yuan and a planned investment of RMB 510 million yuan, after reaching production, the annual output of 25,000 tons of BOPA film, with an output value of RMB 1 billion yuan. The company's biaxially oriented BOPA film is non-toxic, tasteless, lightweight, moisture-proof, transparent, low permeability, high mechanical strength, good printing performance, chemical resistance, etc. It is widely used in the packing of food, clothing, medicine, candy, tea, beverage, daily light industry, electronics, battery packing and other products, and is the preferred material for colour printing, lamination, vacuum aluminizing film, coating, and other packing industries.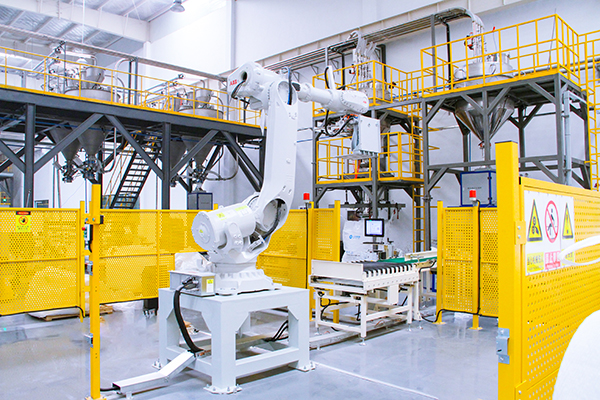 Automatic production line of a special cable material company
Dongguan **Special Cable Materials Co., Ltd. is an enterprise integrating R&D, production and sales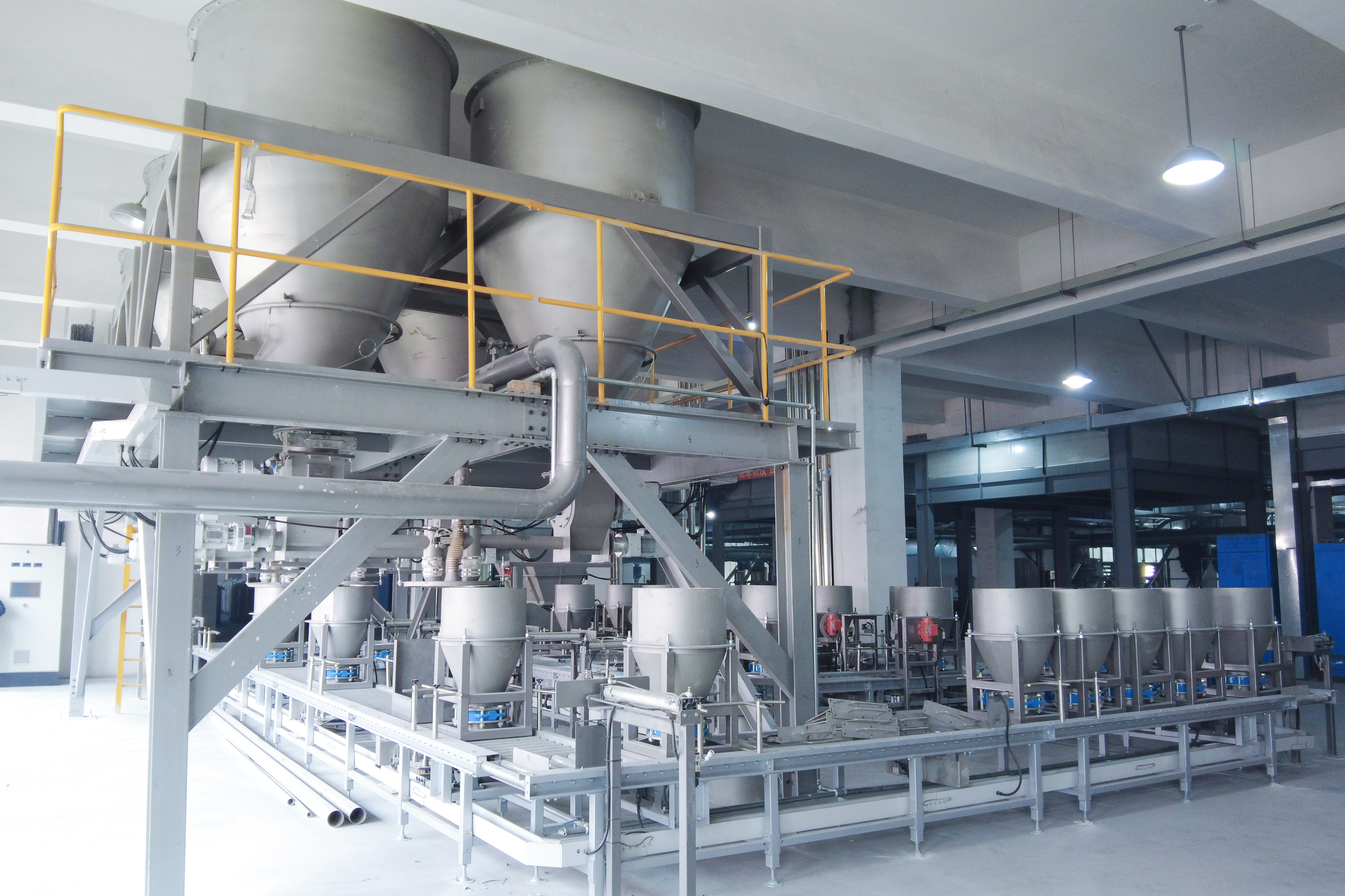 Degradable plastic production line material conveying system in Ningbo
Ningbo ** Technology Co., Ltd. was established on August 07, 2009. The company's business scope includes R&D, production and technology promotion of new plastics and biological materials; manufacturing and processing of daily necessities, handicrafts and plastic products; R&D of automation equipment and household products; self-supporting and acting as an agent for the import and export of various goods and technologies. On November 13,2019, Ningbo ** Technology Co. , Ltd. was listed as the top product in the list (the fourth batch) . it was selected in the list of demonstration enterprises for green design of industrial products (the second batch) announced by the General Office of the Ministry of Industry and Information Technology. In October 2021, it was included in the list of pilot demonstration enterprises for the integration of new generation information technology and manufacturing industry at the provincial level in Zhejiang Province in 2021 (personalized customization direction).