New High Efficiency Slurry Mixing System
The new high efficiency slurry mixing system adopts the powder and liquid feeding at the same time, and the narrow and long path of dispersion chamber makes sure all slurries pass through the effective dispersion zone.

Metal-free and dust-free production

Precise dosing and conveying

Stable mixing and high quality slurry

On-line viscosity test with patented defoaming technology

Automated production and data traceable

Visual management and system monitoring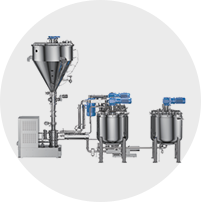 Small size of equipment; integrated binder dissolution function; space narrowing; compatibility and flexibility greatly improved.
01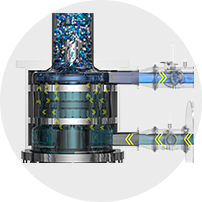 The volume of the dispersing device is more than 65% larger than that of the peers, and the structure of "specific dispersing plate" in the cavity makes the slurry enter the full infiltrating and dispersing state, which greatly improves the efficiency.
02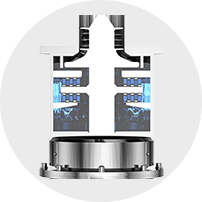 The cooling area of the dispersing cavity is more than 300% larger than that of the peer. Impeller diameter is small, with the same pulping efficiency, the temperature rise rate drops dramatically.
03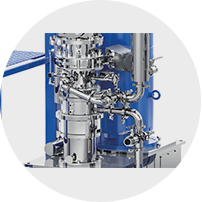 Due to the large impeller structure in the traditional design, process magnifies the risk and the cost is high. The decentralized module of this product is multi-layer stacking design, which capacity can achieve from 100L to 3000L or even larger, so as to solve the bottleneck of production capacity.
04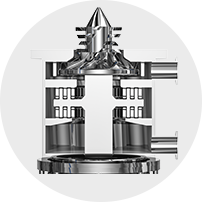 The system adopts separate channel design for mixing and dispersing functions, and material wets and thins before mixing and discharging, which can solve the problems such as fast discharging, easy back flow and overload caused by the traditional stack structure design of discharging and dispersing devices.
05
A well-known group lithium battery company engineering case in Henan
Henan ** new energy co., LTD. is specialized in high-performance chargeable battery materials R&D, production and sales, and it is deputy director of China chemical and physical power industry association with state-level enterprise technology center, postdoctoral research station, provincial efficient chargeable battery materials engineering technology research center, and other high level research and development platform.