Continuous mixing: efficient continuous mixing and stable discharge

Simple structure: replacing the complicated structure on traditional mixing equipment

Multi function: free matching of functions to meet different working conditions

Self-cleaning: reducing material clogging and adding automatic cleaning

Energy conservation and environmental protection: High torque, high speed, low energy consumption

Three highs: high output, high quality, high efficiency

Breaking industry barriers: cross-industry applications

Safe and reliable: intelligent control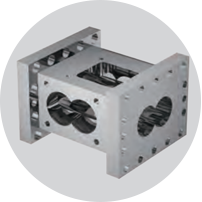 The vessels adopts nested modular structure. Among them, the outer vessel is set up with multi-channel cooling for precise temperature control and the inner vessel is made of high wear-resistant and corrosion-resistant material, which can reduce magnetic contamination and lower the cost of manufacture and maintenance, making it easy to install and replace.
01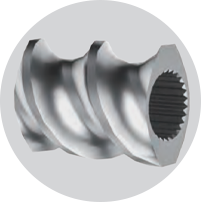 The screw adopts modular structure, and the screw and the threaded block are linked by involute splines for precise positioning, stable structure and reliable transmission.
02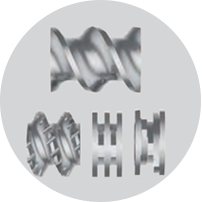 Using a variety of sizes of threaded blocks to bring fast kneading and dispersing. It realizes conveying, mixing and dispersing battery slurry on a set of twin screws to achieve optimal processing of material.
03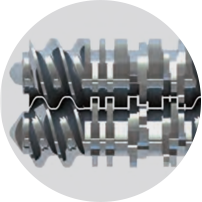 By adopting the same direction kneading twin screw, the material is subjected to roller pressure and gradient reverse speed, which forms a 8-channel conveying. Screw floats up, avoiding the friction between the screw and the vessel wall, so that the material is evenly mixed and dispersed; conjugate screws offer good self-cleaning function.
04
Twin-screw Continuous Slurry Mixer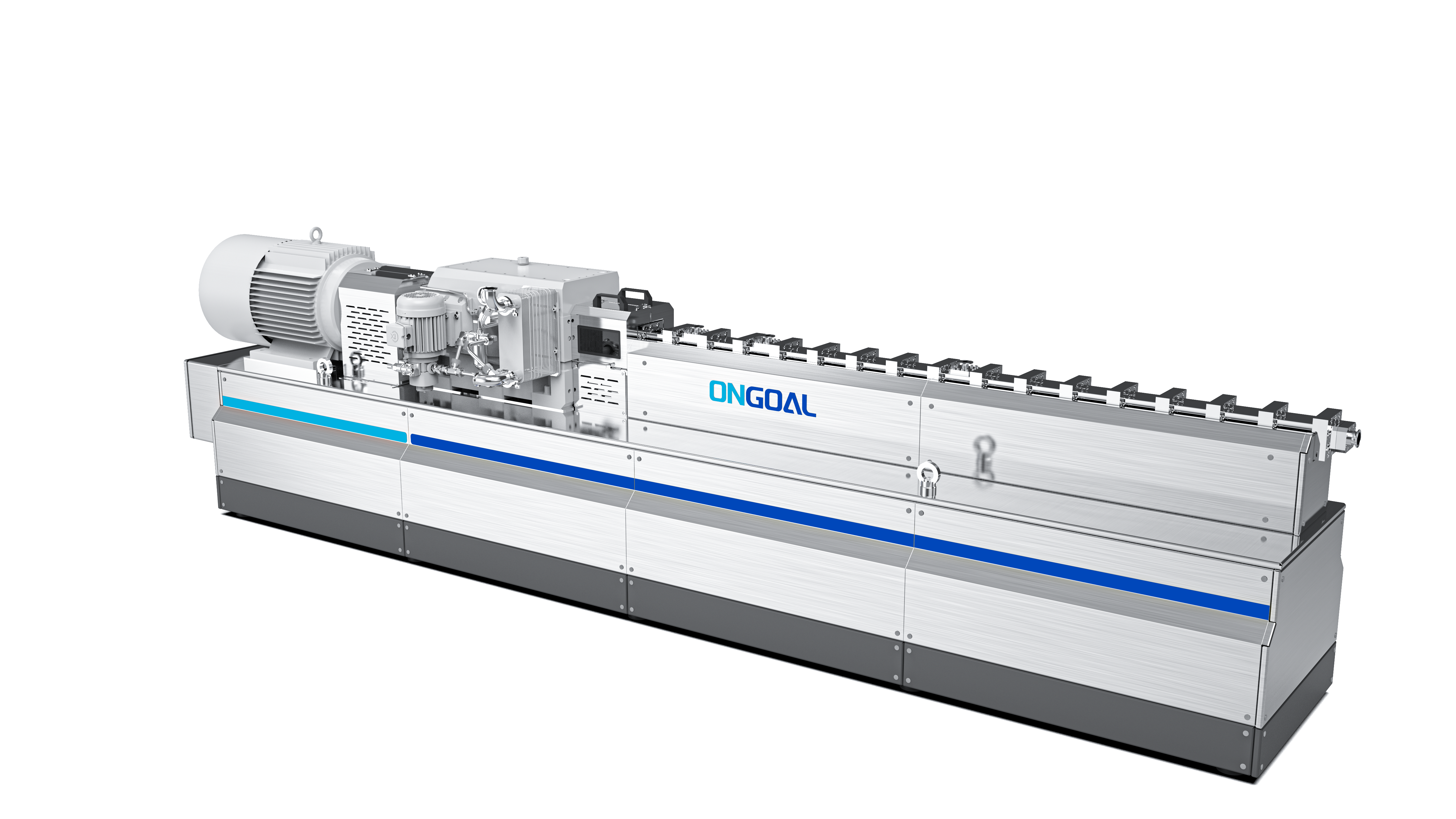 Note: The data sheet is for reference only and changes with product updates.
For more details, please fill in your business information and we will contact you as soon as possible