Anode Material Production System
ONGOAL has special process technology in production of anode material including artificial graphite and natural graphite and so on. Provides automatic material production line including feeding, metering and batching, sintering, crushing, screening and packing, etc.

According to customer needs and workshop environment to carry out personalized planning and design

Intelligent control system, real-time data collection, storage, upload, easy to manage

Central dust collecting system and single point dust collector matching use, feeding no dust

Automated production and data traceable

Reduce dust in workshop

Visual management and system monitoring
Annual output of 20,000 tons lithium ion battery anode material project
Hunan **** New Energy Technology Co., Ltd. has an annual production capacity of 13kt of high performance carbon anode materials and 7kt of high capacity silicon-carbon anode materials for lithium-ion batteries. The project has a planning area of 78666 square meters (including 33330 square meters in the early stage), a construction area of 35,474 square meters and a total project investment of RMB 500 million yuan.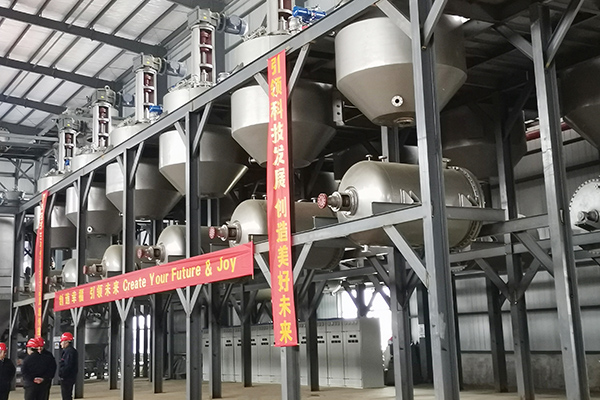 TOP3 lithium battery anode material enterprise project in Inner Mongolia
** Co., Ltd., founded in 1989 by Zheng ** in Ningbo, Zhejiang Province. In the past 30 years, ** has developed steadily from a single garment business to a diversified industrial cluster integrating new energy technology, fashion clothing, medical and health care, film and television, trade and logistics, tourism and leisure, financial investment and other industries. ** has been listed among China's Top 500 companies for 18 consecutive years since 2002, and ranked 369th in 2019 with sales of RMB 46.4 billion yuan.